Login
Log in if you have an account
Register
Having an account with us will allow you to check out faster in the future, store multiple addresses, view and track your orders in your account, and more.
Create an account
In the news - August 2022
10 Aug 2022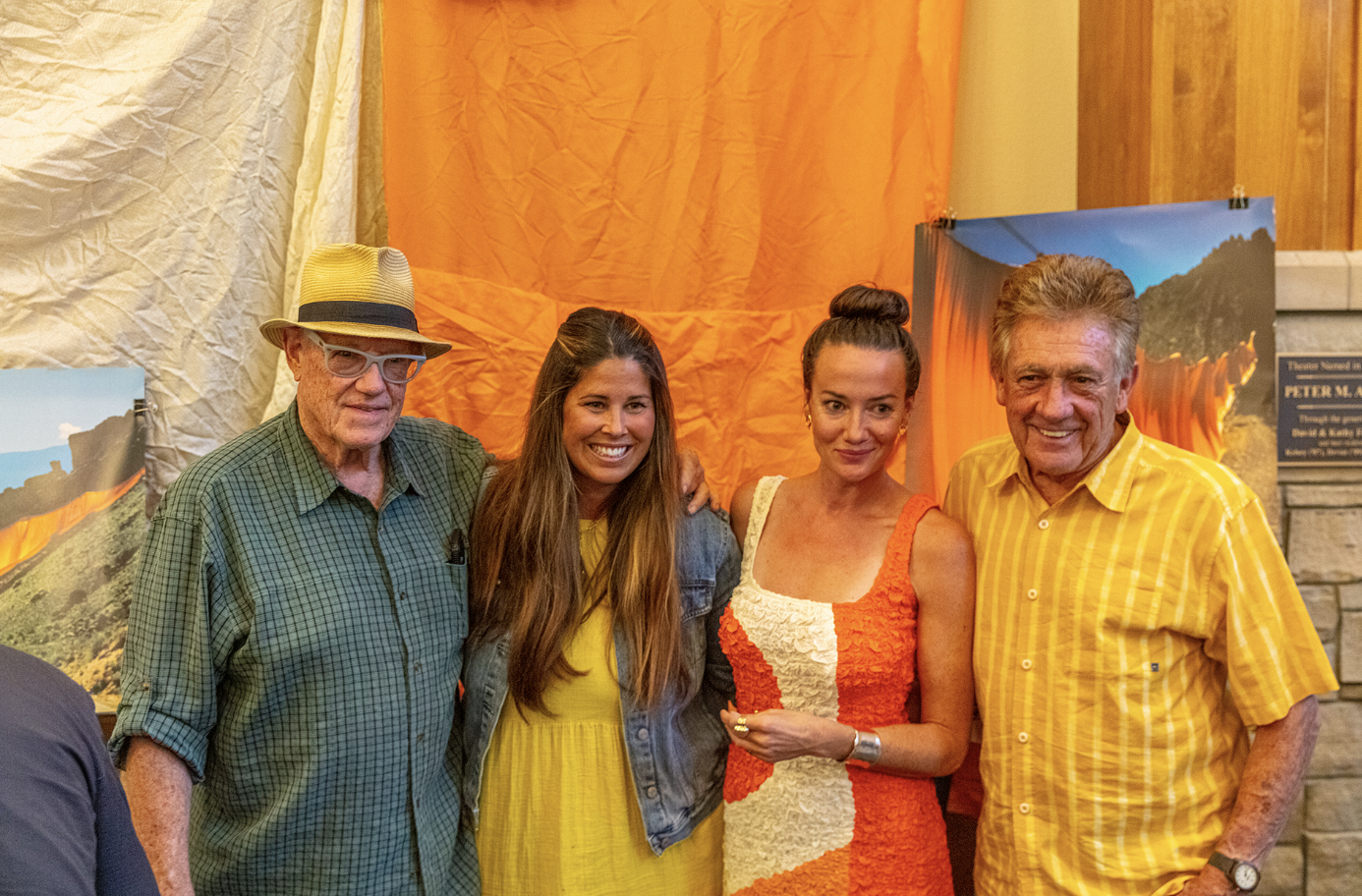 Pictured above are Jim Cotter, Gaby Milhoan, Ramsey Cotter (Project Director of Summervail) and Randy Milhoan. ©SAWLP2022 / Tom Lamb
Summervail 2022 X Vail Symposium presented: "Christo and Jeanne-Claude: Reflecting on the 50th Anniversary of Valley Curtain and the Artists' Legacy"
 
Jim Cotter is a founding member and the Vice President of The Summervail Art Workshop Legacy Project, a historical art event rooted in the Vail Valley and originally ran between 1971 - 1984. Cotter was one of the 13 summervail students to participate in the installation of the original Valley Curtain Project (50 years ago today) and he has also been deeply involved in this year's project, (Summervail X Vail Symposium presented: "Christo and Jeanne-Claude: Reflecting on the 50th Anniversary of Valley Curtain and the Artists' Legacy"), alongside a small team including his daughter Ramsey Cotter.

On Thursday, July 28 at the Vail Mountain School, Summervail and Vail Symposium welcomed over 100 guests  to "Christo and Jeanne-Claude: Reflecting on the 50th Anniversary of 'Valley Curtain' and the Artists' Legacy." Filled with fascinating insights about the conception of Christo and Jeanne-Claude's wide-ranging projects, the artists' unique strategies for shepherding installations through to completion, and many amusing memories, even members of our esteemed panel confessed to learning new details about "Valley Curtain" and its short-lived installation back in 1972.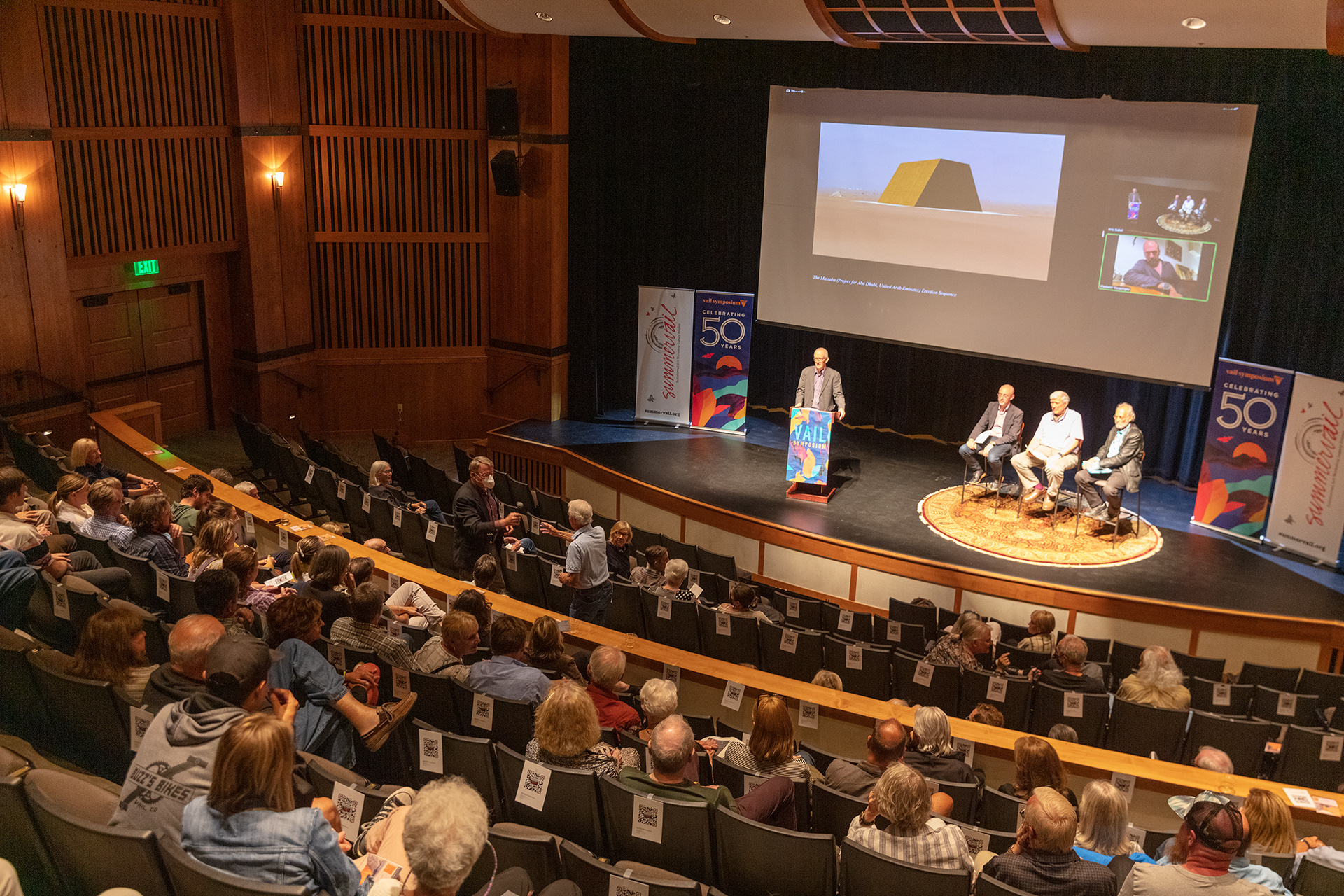 Summervail images: ©SAWLP2022 / Tom Lamb
For those of you who were unable to attend, please find the video recording of our Summervail X Vail Symposium lecture.  This Panel features: Jonathan Henery, Vladimir Yavachev, James Baker, David Yust and Dan Telleen here:
The mission of the Summervail Art Workshop Legacy Project is to establish historical preservation of the legacy of the Summervail Art Workshop and Critical Studies Program, which ran from 1971 to 1984 and became an invaluable entity to the Vail Valley and to the art world.
Summervail is an historic art event that took place in Vail for 14 years, every summer during the years 1971 - 1984.

The 1970s and '80s were an important time for the arts in this country. It was a time when techniques were being borrowed from industry, scaled down to fit into artists' studios, and taught in college art departments. New things were happening. Artists and craftspersons were using technology and applying it to their studio practices. Summervail was a location where all of these ideas and processes could be learned and shared. Friendships were formed that endured to the present day. Relationships were formed that inspired future collaboration with visiting artists, faculty exchanges, and cutting-edge exhibitions. Summervail brought together young creatives, students and "fast guns", pairing them with more established makers.
You can listen to Jim Cotter and Randy Milhoan talking about the Summervail event (20:00) on Good Morning Vail, TV8.
Cotter participates in "Earring's Galore" hosted by the Ombre Gallery
Earrings Galore is an annual juried group exhibition curated by Heidi Lowe. The show is a rich and diverse array of earrings made by emerging and established studio jewelers.

We are excited to welcome and host Earrings Galore at Ombré Gallery in Cincinnati!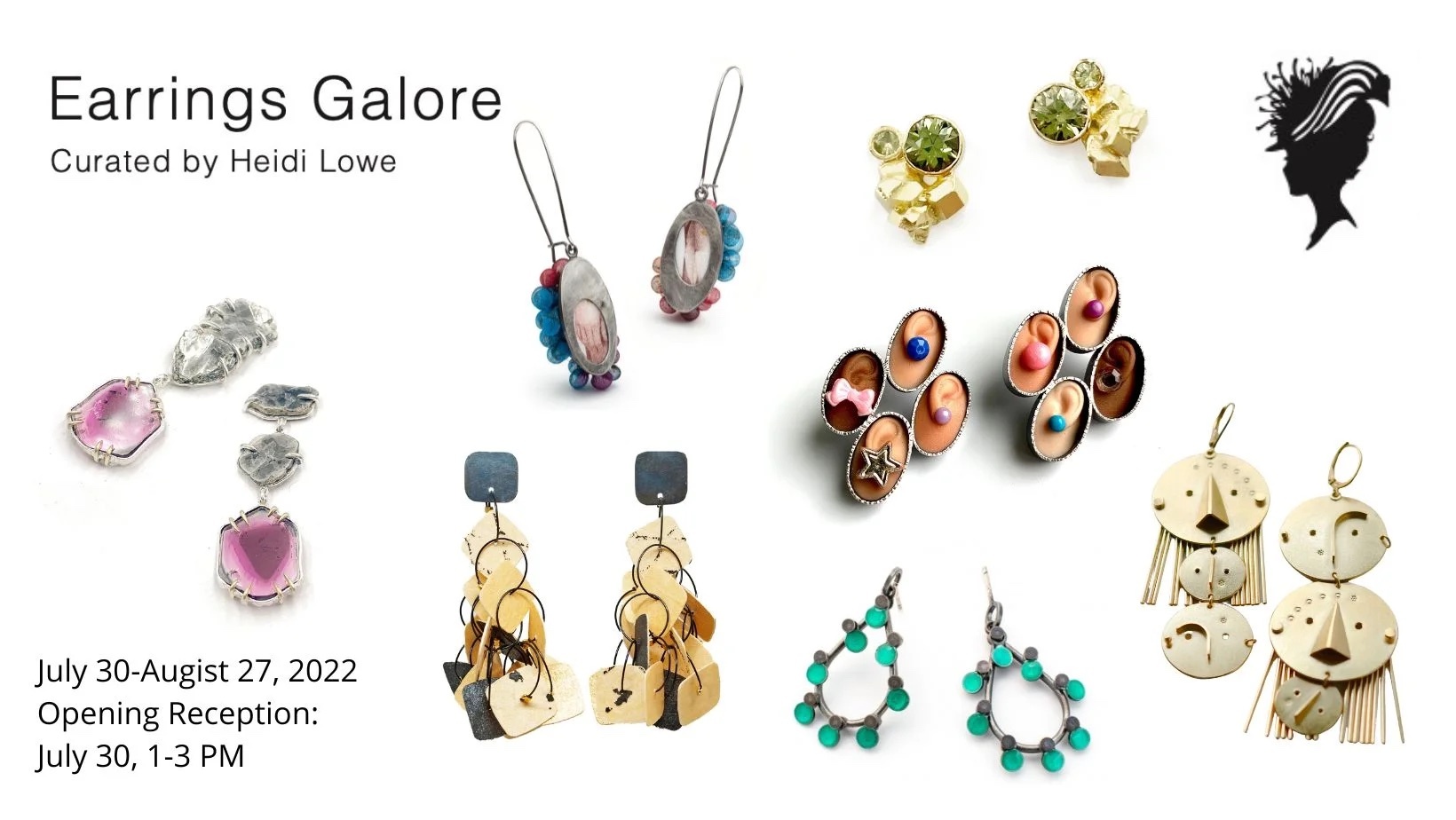 Custom Cotter pieces Featured in Peak Magazine

The editors of Modern Luxury Media, the nation's largest luxury media company, created a new brand and publication, Modern Luxury Peak.

In Colorado, luxury lifestyle meets mountain living. Modern Luxury Peak brings a fresh perspective to the community, from the Front Range to mountain towns across the state. A one-time Western outpost, Denver has become an epicenter of Colorado refinement, rich in art, culture, food and wine, and mountain architecture. Modern Luxury Peak will help readers across Denver, Boulder, Vail, Breckenridge, Beaver Creek, Aspen, Telluride, and Crested Butte embrace and celebrate this vibrant outlook on life, whether ensconced in a design-savvy indoor space or reveling in nature.

Find the full article here.